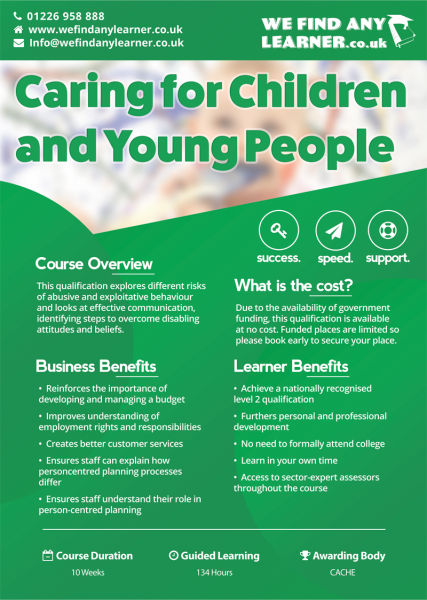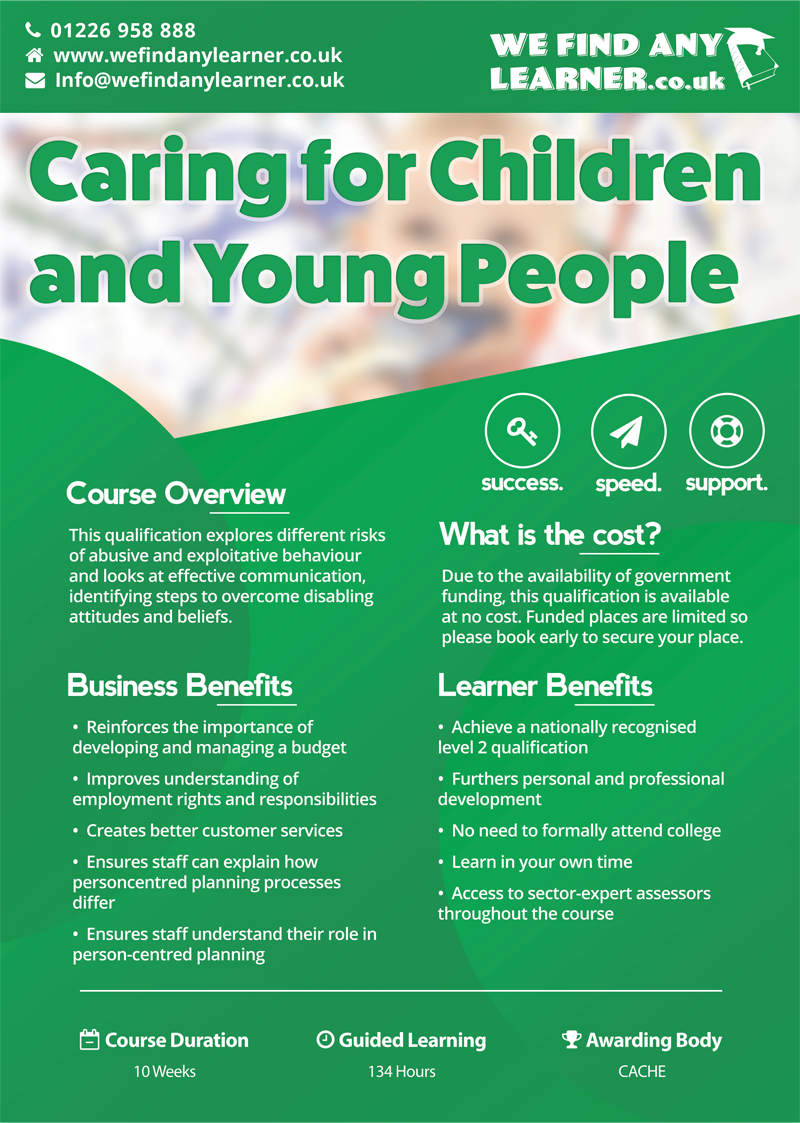 Caring for Children and Young People Distance Learning Level 2
Course overview:
There are many factors that can impact on children and young people at different stages of their development. It is important to understand what these factors are, as well as the ways in which children and young people's development can be enhanced through activity and interaction.
Throughout this qualification, employees will explore how children's development can be influenced by factors such as nutrition, and gain an understanding of the various safeguarding responsibilities of those who care for children and young people. Employees will also discover the importance of activities, play and interaction, and learn how to contribute positively to the development of children and young people at different stages.



Product Description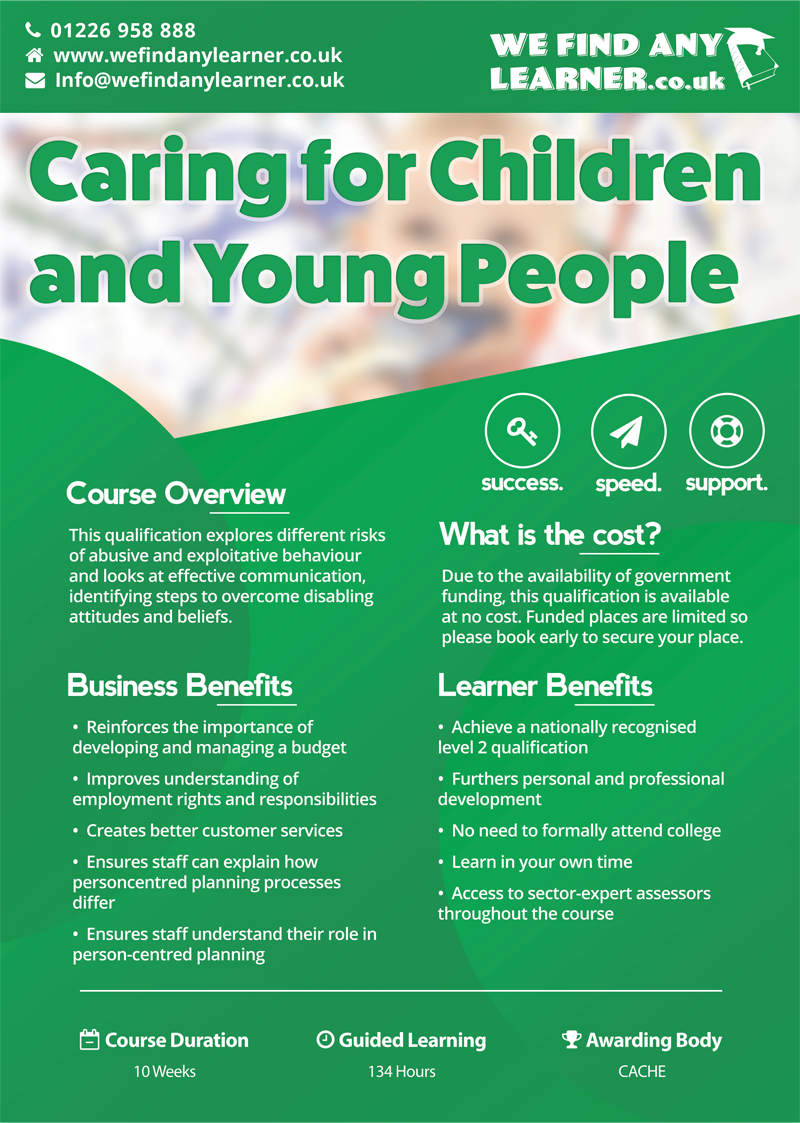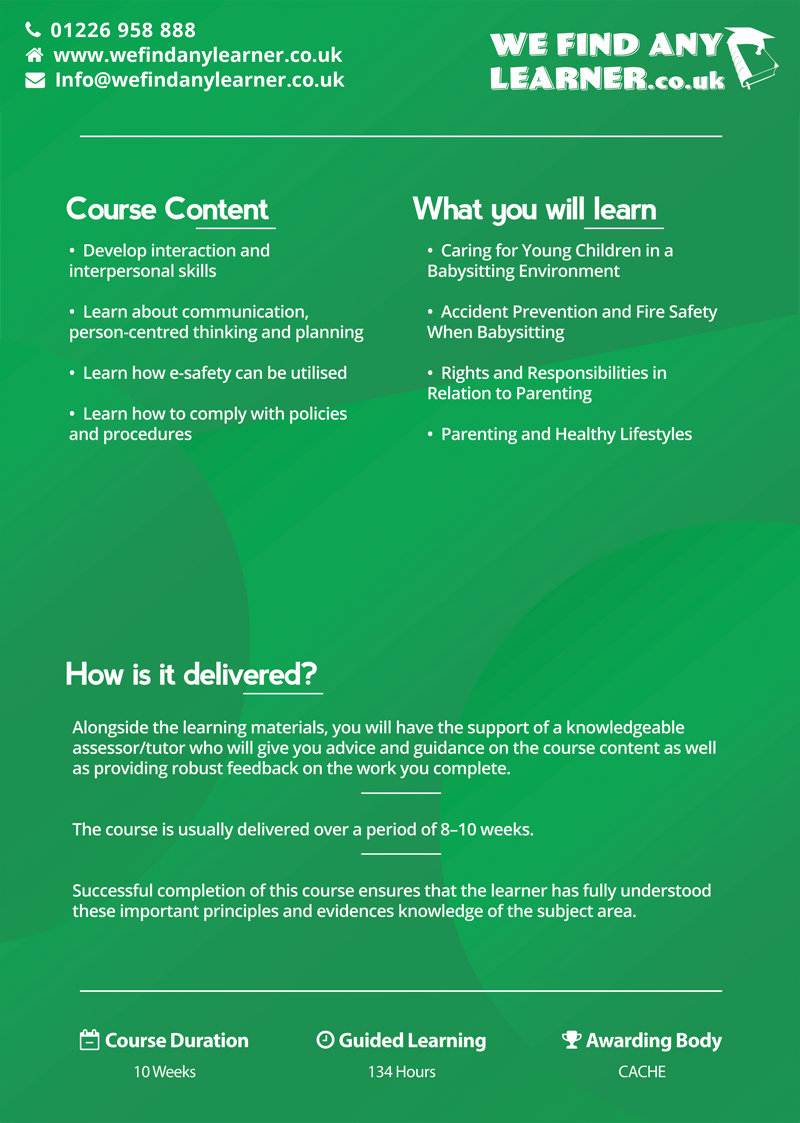 Additional Information
| | |
| --- | --- |
| Location | We currently have no location restrictions, so can cover all of the UK. |
| Amount of learners | For distance learning we usually require a minimum of 8 learners but you can mix and match courses, you do not all have to do the same one. |
| Timescale | Distance Learning usually takes around 4 – 12 weeks depending on the course. |
| Restrictions | Age 19+, Must have been living in the UK or EU for 3+ Years. |