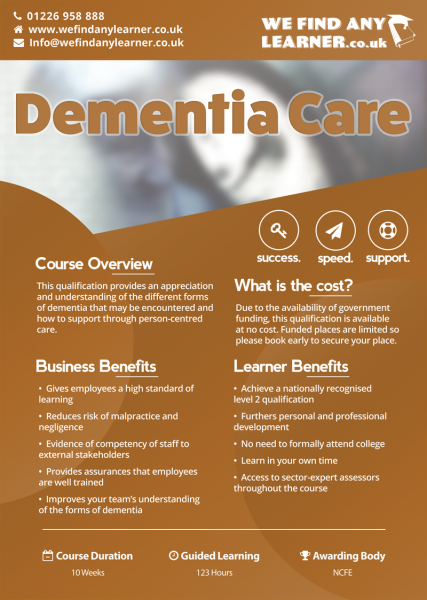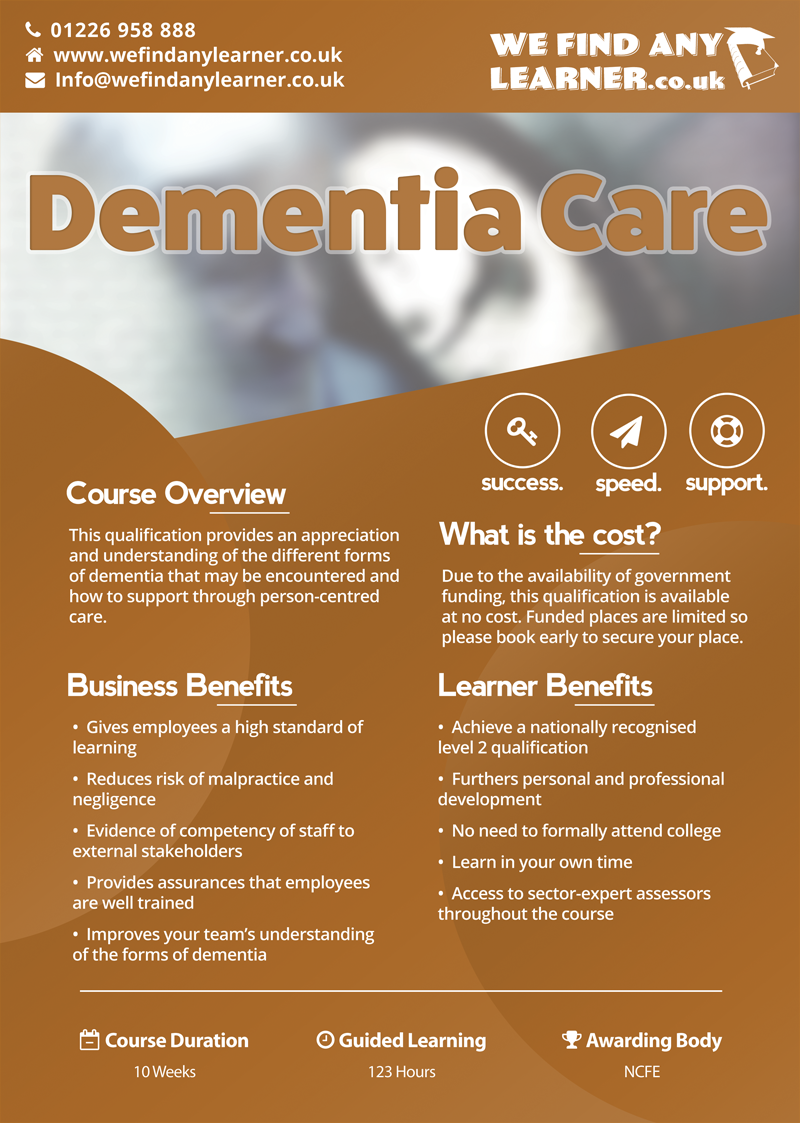 Dementia Care Distance Learning Level 2
Course overview:
Every four seconds a new case of dementia occurs somewhere in the world. This not only affects the sufferers themselves, but also their family, friends and entire lifestyle can also be devastated by the disease.
This qualification will provide learners with the essential knowledge to begin tackling this health crisis by developing their understanding of dementia and how to give support to those who are affected. The course covers the benefits of positive communication, use of medication and the importance of person-centred care.



Product Description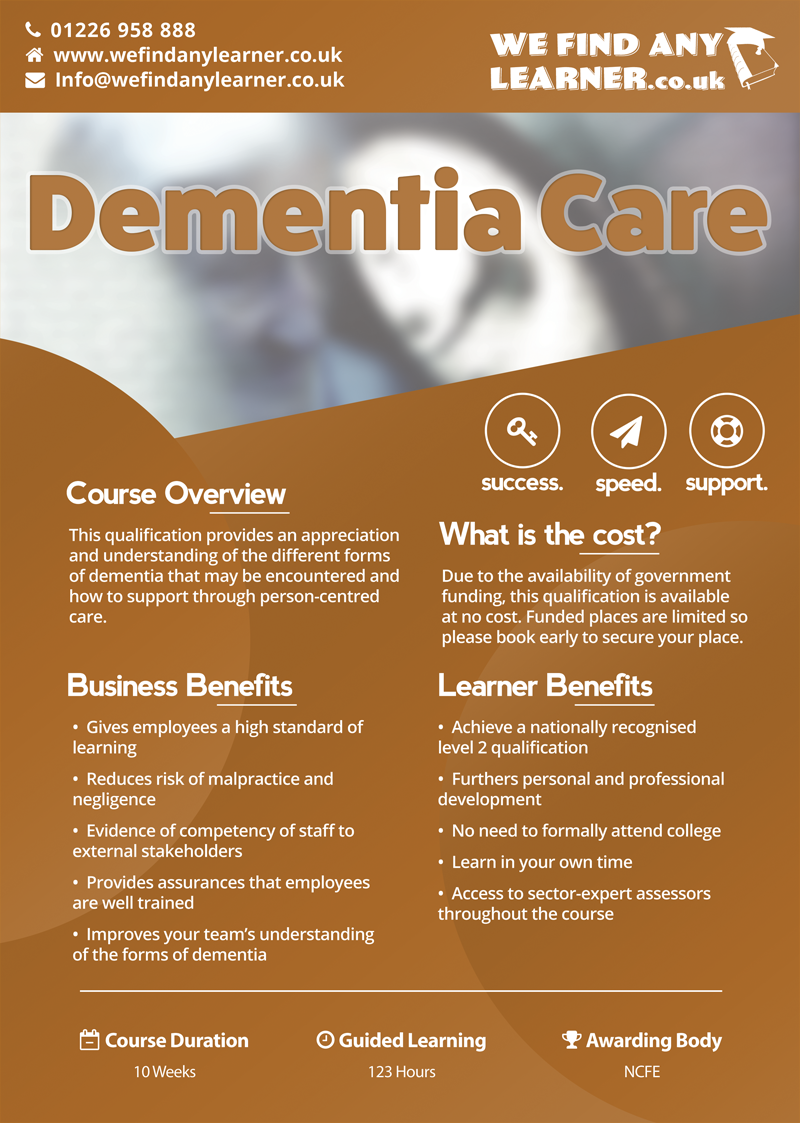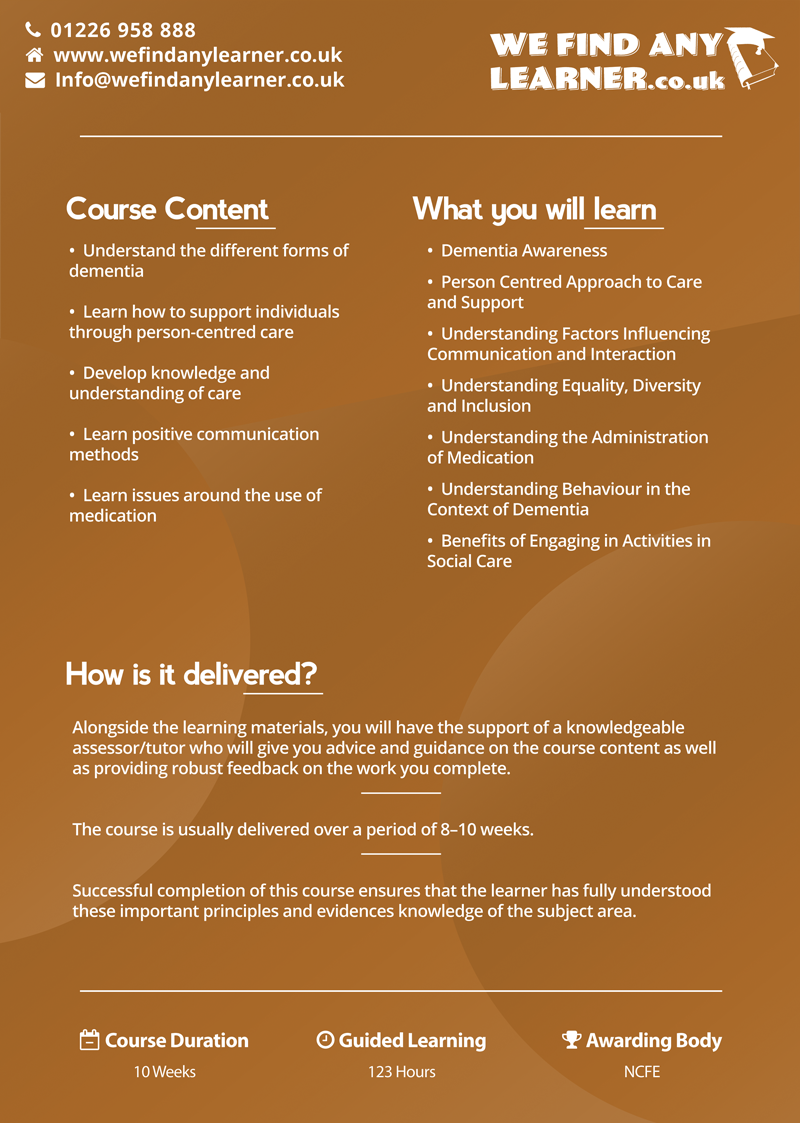 Additional Information
| | |
| --- | --- |
| Location | We currently have no location restrictions, so can cover all of the UK. |
| Amount of learners | For distance learning we usually require a minimum of 8 learners but you can mix and match courses, you do not all have to do the same one. |
| Timescale | Distance Learning usually takes around 4 – 12 weeks depending on the course. |
| Restrictions | Age 19+, Must have been living in the UK or EU for 3+ Years. |