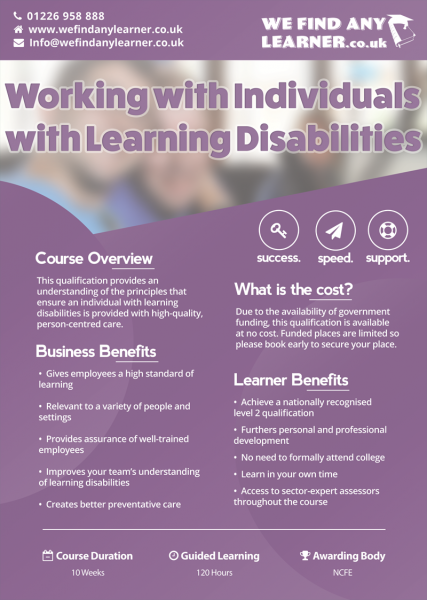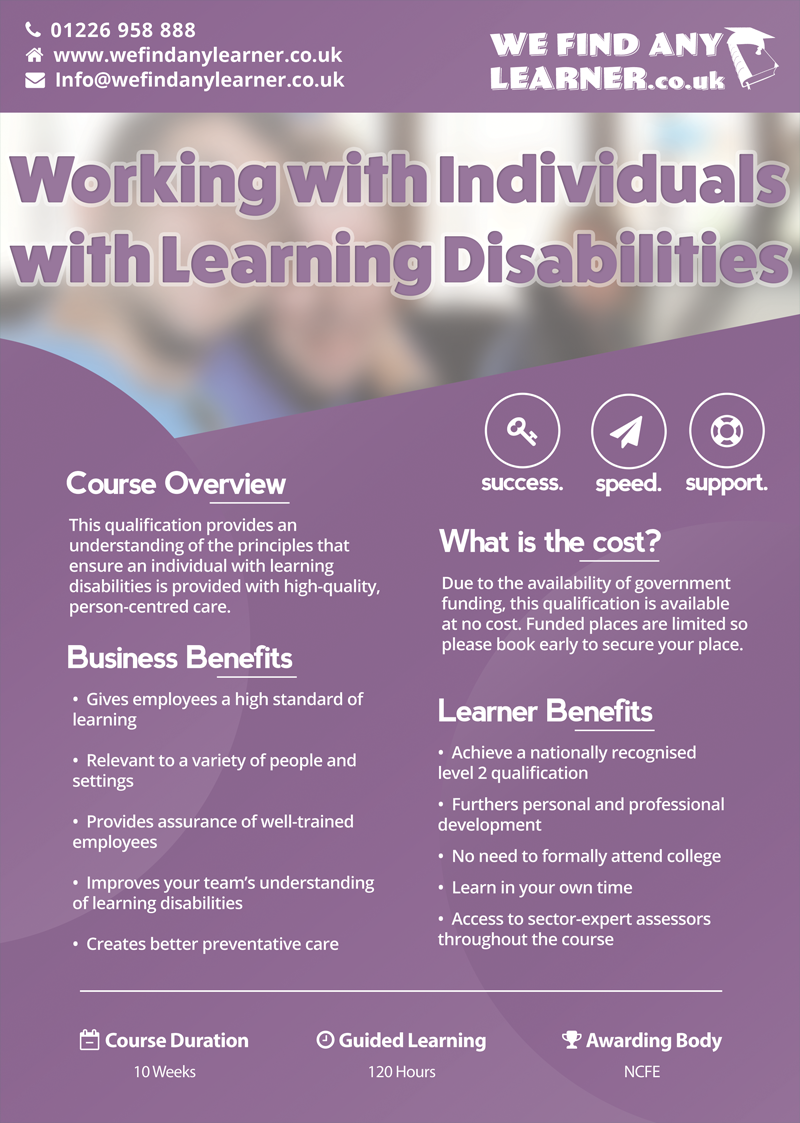 Working with Individuals with Learning Disabilities Distance Learning Level 2
Course overview:
There are an estimated 1.5 million people living with a learning disability in the UK. The effects on individuals can vary widely and affect people of every age and background.
This qualification will provide learners with a comprehensive understanding of issues surrounding different types of learning disabilities and how these affect individuals in their daily lives, including safeguarding, positive risk taking and an awareness of the autistic spectrum.


Product Description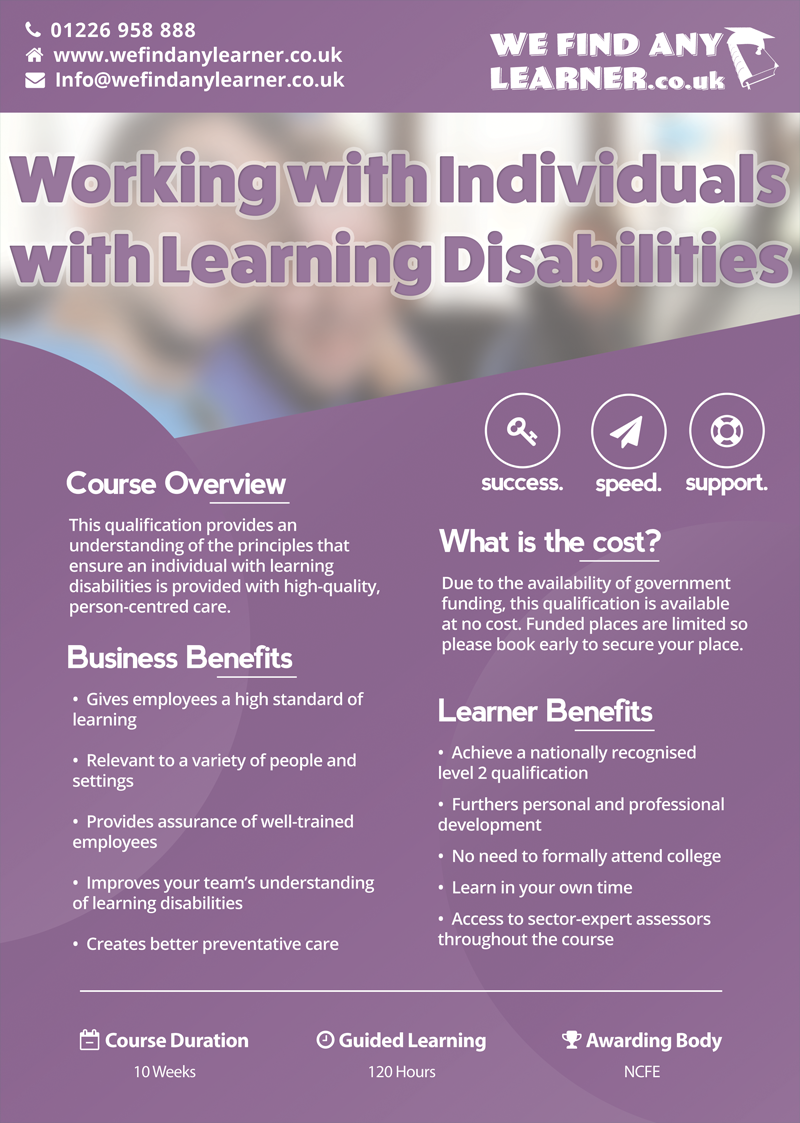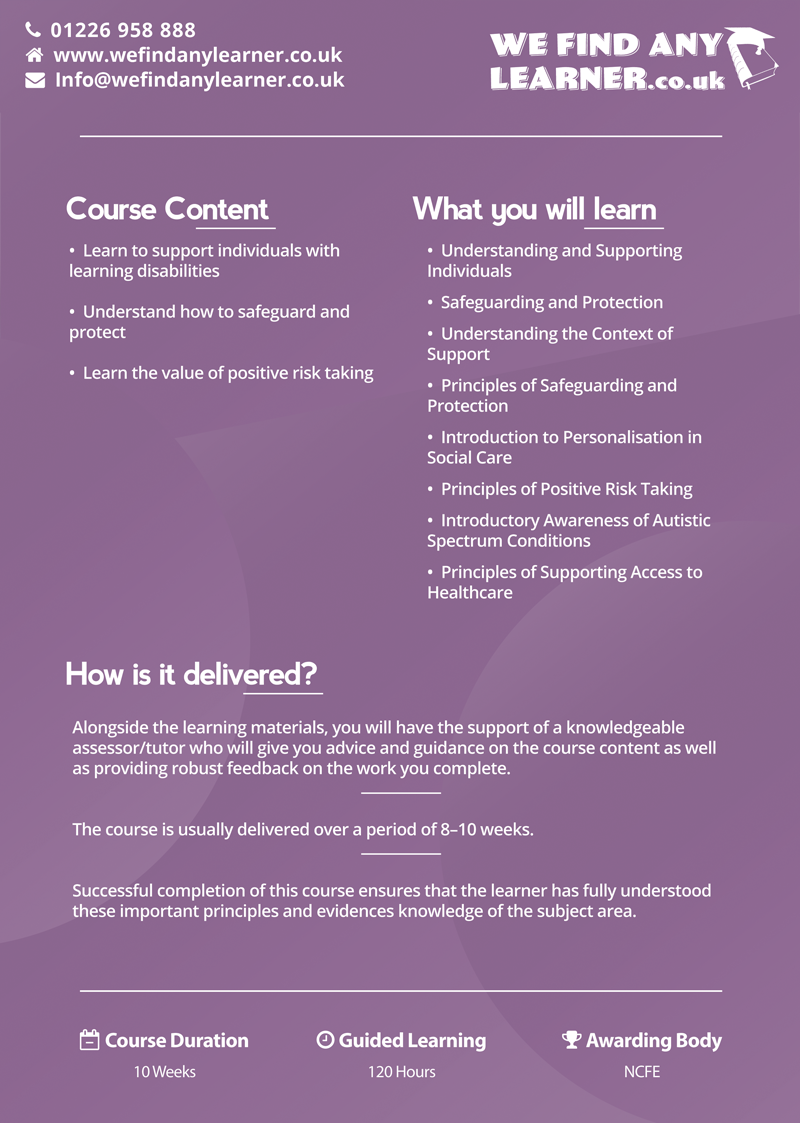 Additional Information
| | |
| --- | --- |
| Location | We currently have no location restrictions, so can cover all of the UK. |
| Amount of learners | For distance learning we usually require a minimum of 8 learners but you can mix and match courses, you do not all have to do the same one. |
| Timescale | Distance Learning usually takes around 4 – 12 weeks depending on the course. |
| Restrictions | Age 19+, Must have been living in the UK or EU for 3+ Years. |